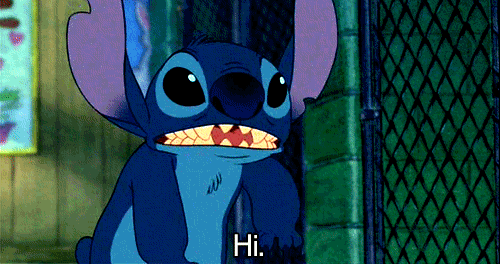 I am back. Sort of. Look, I swear I'm working on proper posts. Really. It's happening. Really. I'm most of the way through one post that's all about how to begin a novel, so watch out for that one. Also, I have a lot of feelings about Rogue One, so a review involving a lot of emotions and flailing will be coming your way at some point.
But, since I promised to be back in December and it is now....January. *hides because I'm bad at deadlines*.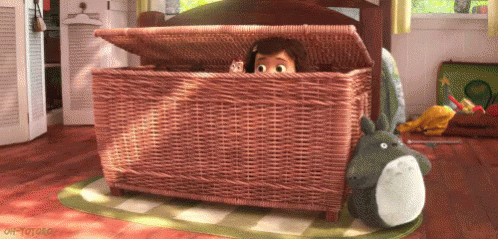 Me, to be honest.
Whoops. Anyways, since I promised to be back, I decided I should get something up before I start all the stuff I have planned for this year. And I stumbled across this tag, over on

Paper Fury

, which is basically that I answer a bunch of questions about the characters in the books I've read in 2016. Which...I'm...pretty sure I remember the books I read this year. I....think....
Did I steal this tag? Yes. Yes, I did. I swear she said we could. Also, I'm late. But…we're only a few days into 2017, consider it a slightly late wrap-up post.
So, this should be fun! On we go!
1.
MOST RELATABLE CHARACTER:
Hmmm, difficult, but I'm thinking Juniper from The Defectives by Burgandi Rakoska. I haven't talked about this book yet, have I? Well, that's stupid, because this book is so good. It's about disabled superheroes, what's better than that?
Nothing, basically, that's the answer I was going for. I'll do a better review later, but right now let me talk about Juniper. So, Juniper is the main protagonist and she begins the novel immediately after suffering an accident that left her paralysed. Over the course of the novel, she goes through a lot of...things as she learns to cope with her new disability and it's emotional and difficult and I empathise so much with it. Obviously, I'm not paralysed, so I can't empathise with that, but I do have a chronic illness and I'm a part-time wheelchair user so there are a lot of the stuff she goes through over the course of this novel that I heavily relate to. There were a lot of moments where I was left just sitting there thinking 'How did this author just see exactly how I feel?'.
So, yes. Juniper. Most relatable.

2. MOST PURE AND PRECIOUS ANIMAL COMPANION:
I'm just going to go with Fleetfoot from the Throne of Glass series by Sarah J. Maas. She's really cute.

3. FIERCEST FIGHTER:
I'm going to go with Thorn from The Brotherband Chronicles by John Flanagan. He's awesome and he's an amputee who has a cool prosthetic that he also fights with. Also, he's a sass-master.
Thorn, basically.
4. MOST AMAZING SIDEKICK:
Blitz and Hearth from Magnus Chase and the Sword of Summer by Rick Riordan. Okay, so I was slightly late reading this book, so sue me. But my point still stands. I love Blitz and Hearth. You cannot make me choose between them.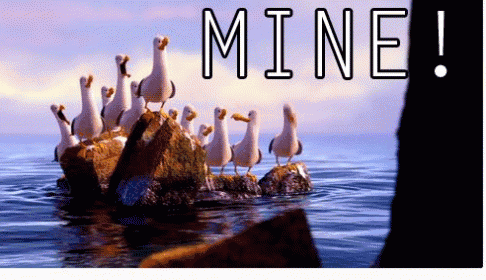 5. ONE YOU'RE SURPRISED YOU LOVED:
I did not expect to like Eadlyn from The Heir by Kiera Cass as much as I did. I kept hearing about how annoying she was, but I actually quite liked her. She was flawed, but I like flawed characters.

6. BEST SASSMASTER:
Jackaby from Jackaby by William Ritter is a beautiful sassmaster. I love him.

7. BEST ANTI-HERO AND MORALLY GREY GRAPE:
Lev from Unwind by Neal Shusterman. He is my morally grey grape son. I love him so much.

8. BEST WORST VILLAIN TO HATE:
9. TRULY ASTOUNDING WORST YA PARENTS:
Any
of the parents from Unwind. I mean, seriously. They sell their kids to be literally taken apart on the operating table. That's just disgusting. And in Lev's case it's even worse, because he was taught to believe that it was an honour. Ick.

10. TRULY ASTOUNDING BEST YA PARENTS:
Mo from Inkheart by Cornelia Funke is awesome. He's a bookbinder and he loves books and he loves his daughter so much. I just…ugh. I love him a lot. He's great.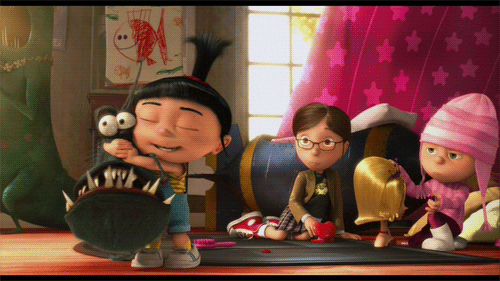 11. TOOT TOOT BEST SHIP OF THEM ALL:
I still ship Kady and Ezra with all of my heart.

12. THE MOST IN NEED OF PROTECTION:
Look, all I need in life is for Cress from The Lunar Chronicles to be happy. Literally. This is the only thing I need. Ideally with Captain Thorne.

13. MOST BORING AS A BARNACLE:
I don't actually tend to find characters boring, but if I had to choose.... Well, I'm going to break the rules here a bit and go for a classic. Most of the cast of Hard Times by Charles Dickens were fairly boring. I didn't really dislike the book, but yeah, there wasn't much investment with the characters.

14. BEST LITTLE ROYAL:
Prince Cedric from The Marked Girl by Lindsey Klingele. He was super cool.

15. VERY SURPRISED YOU'RE STILL ALIVE:
Anyone from Illuminae. I've talked before about the impressive amount of death in this book. And….yeah, it's still pretty impressive.
Darrow from Red Rising by Pierce Brown. I haven't finished it yet, but so far, yes. He is the king of bad decisions.

17. CUTEST DORK:
Ingvar from The Brotherband Chronicles. My kind-hearted, short-sighted son. I like him a lot.

18. CLEVEREST LITTLE HELLION:
AIDAN from Illuminae. The sociopathic murderous computer. Yes, I love him. And I also empathise way too much with him.

19. MOST IN NEED OF A NAP:
Magnus Chase from the appropriately named Magnus Chase and the Sword of Summer. He really needs a nap. Even though he dies. Sorta.
I would read anything about the Pirates from The Pirates in an Adventure with Scientists by Gideon Defoe. Which reminds me, I should get some of the other books.
Well, that's it for today, guys. I'm going to try and get a post up every Wednesday, so we'll see how that goes. Make sure to check out Paper Fury, her blog is awesome.